Event Fliers:
Printable event fliers:
Our 2021 fliers will be downloaded as we receive them. Thanks.
Most of the fliers on this page are updated with the 2020 date, as soon as updated fliers become available they will be downloaded. As new fliers are received they will be posted on this page and the 2021 Events page. Click on the flier so it will enlarge, then print. Please help us promote our events. The fliers are not in order because I posted them as I received them, just look for the flier on the last two pages and copy.
Meetin In The Middle is a 2 day event in July 2020:
Meetin In The Middle is a 2 day event meeting in Atlantic, Iowa. There will be a bike show, several trips to maiticycle establishments, a banquet, a meet-n-greet, and some other surprises!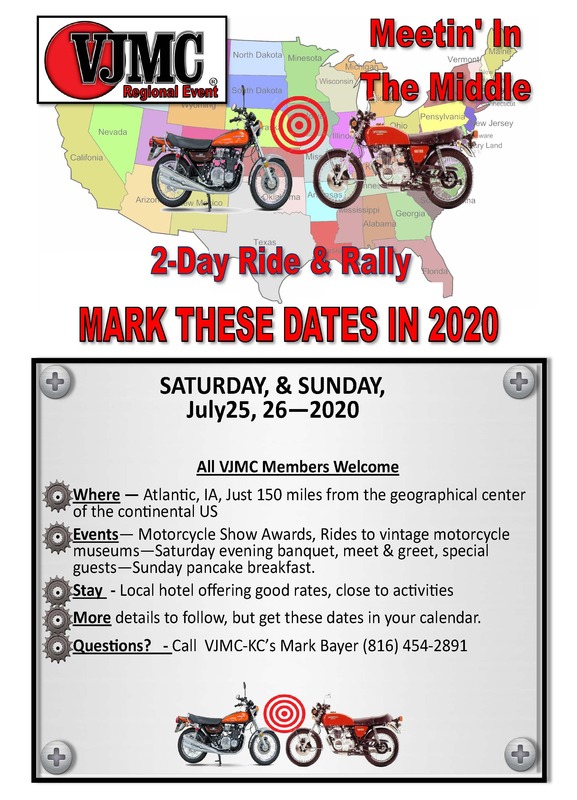 in
2020 All Kansas City 2 Stroke Rally:
Saturday August 8, 2020
Johnny Rays Drive In (816-524-1910)
800 SW Blue Parkway
Lee's Summit, Mo. 64063
.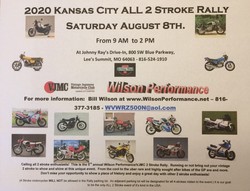 The 8th.(2020) annual KCVJMC Vintage Motorcycle rally will be held at the Commermative Air force museum in New Century, Kansas. All brands and types of vintage motorcycles welcome.